PO Invoice Automation
Invoicing in Stone Edge is a slow process.  Since invoicing is by supplier, each of the POs that need to be invoiced is populated each time a supplier is selected.  Technology Copilot (TC) has an existing customization which allows invoicing by PO.  This cuts down the time considerably getting to the POs to actually invoice.  Additionally the customization prepopulate terms and due date.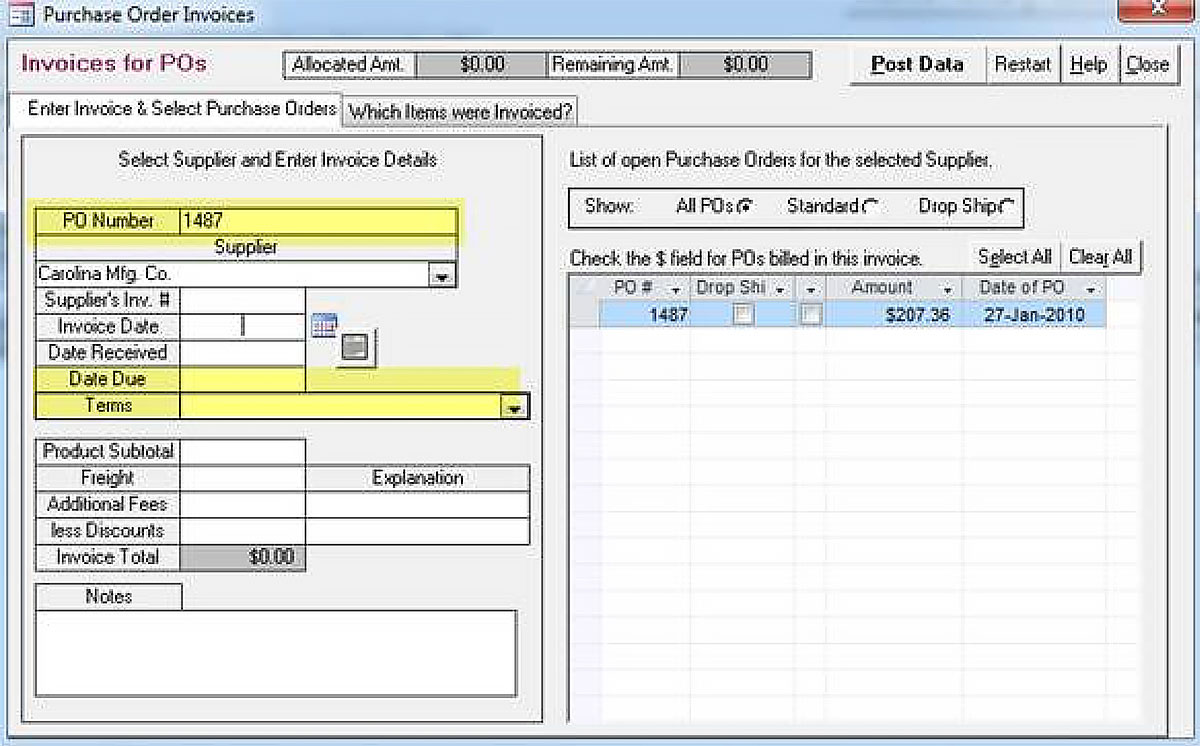 Features
Invoice by PO Number
Pre-populate supplier terms based on supplier default terms
Pre-calculate Due date based on terms
Pricing
Price of the Invoicing Automation $350 this includes setup, testing, configuration and one month of free support.
System Requirements
Version 5.9 or higher of Stone Edge Order Manager