PO Export
The Purchase Order Export customization gives you the ability to export purchase orders into a defined template as does the drop ship functionality in Stone Edge currently.  It is fully integrated within Stone Edge so that when purchase orders are 'sent', instead of 'sending' the purchase order, if the customer has the supplier set up to export POs, it will export them to a file instead.
Details
Supplier Form Changes
Text file export, Text file, and export file have been added to form.  This gives you the ability to define the 'send method' for the supplier to text file.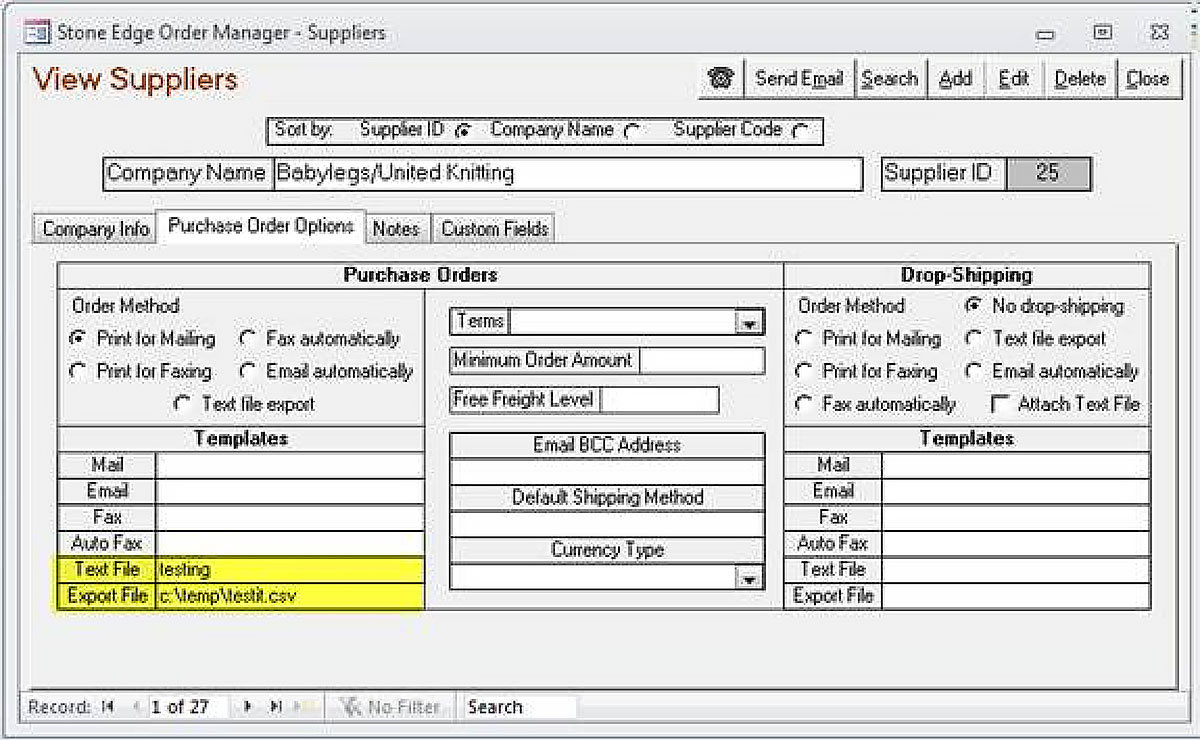 Maintenance Menu Addition
Added purchase Order Templates so that not only drop ship but also non-drop ship templates can be now defined.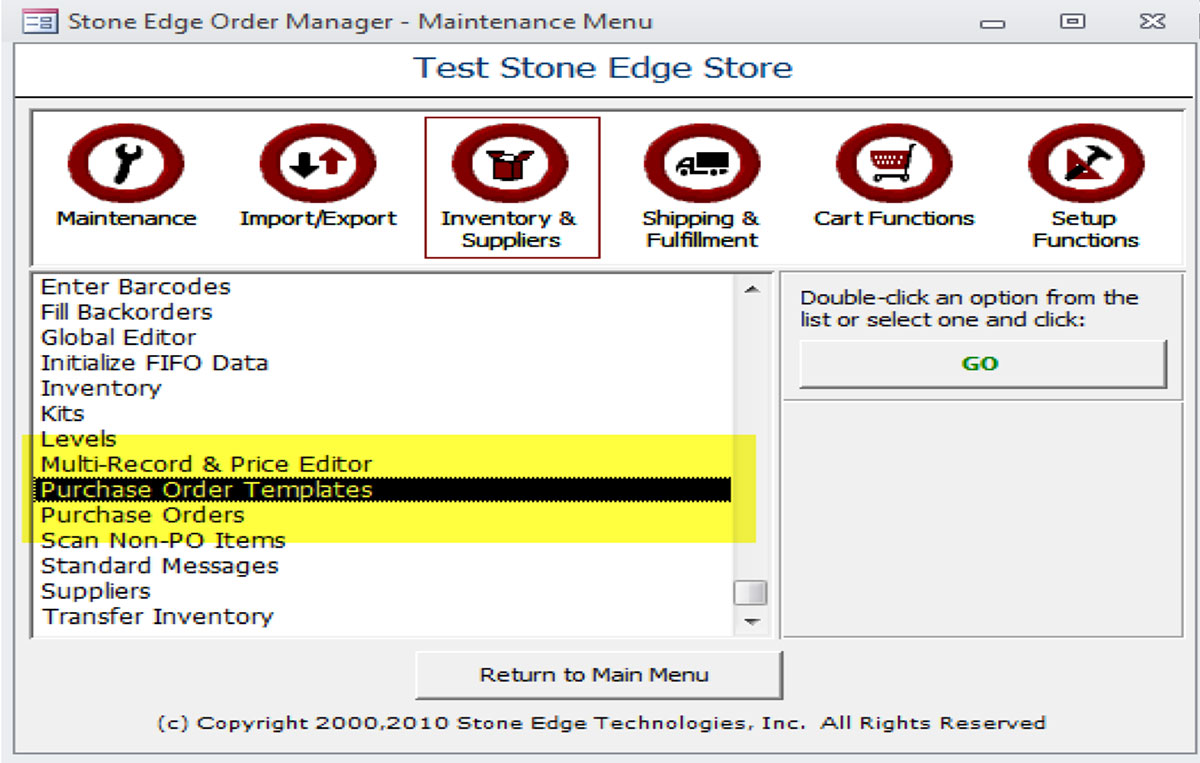 PO Template changes
Added ability to define standard purchase order templates.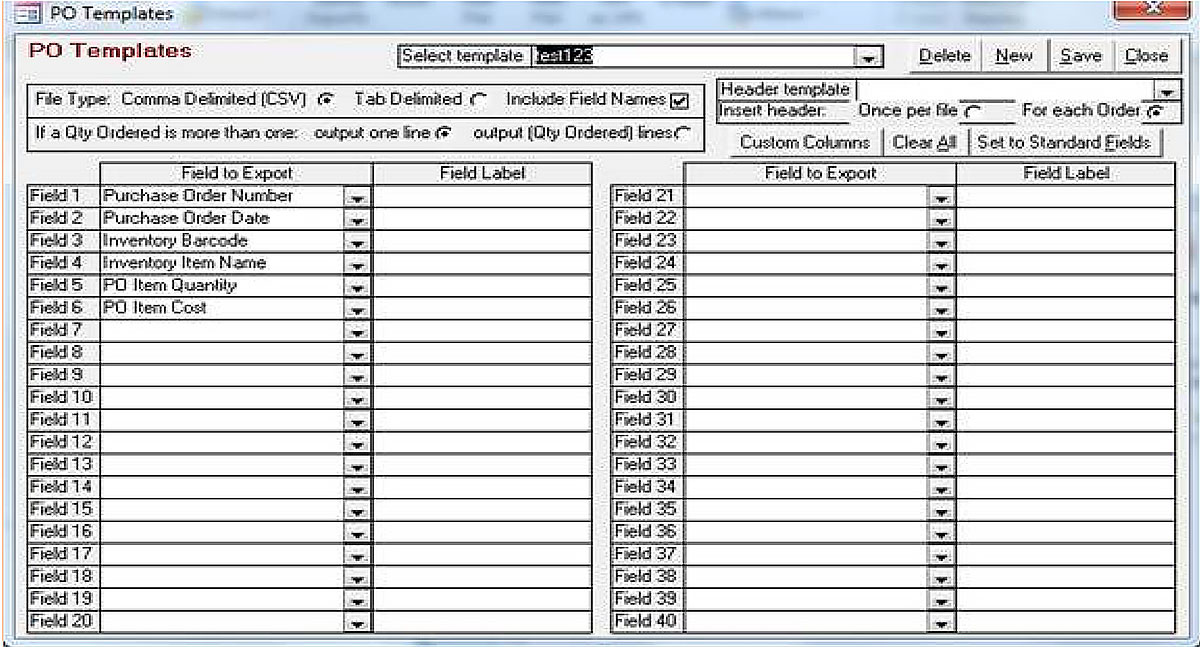 Pricing
The price is $500 and that includes installation, configuration, testing and one month of free support.
We have been using Technology Co-Pilot  for quite  a while now.  Steve, Cameron and the rest of the team have always been available to help us out.  It does not matter if it is an emergency situation, improving a process, or migrating to a new server they have always been able to help us.  We use the Auto order importer which has helped our operation tremendously. No more waiting for orders to import on Monday morning.  We come in and our warehouse team starts picking orders right away.  No more waiting on the slow task of importing hundreds or orders at one time.   We also utilize the PO CSV creation tool.  Our vendors cannot thank us enough for this little tool.  Any idea we have come up with to make Stone Edge better or more efficient Steve and his team have been able to make it happen.