Maxmind V2 Integration
MaxMind is an industry-leading provider of IP intelligence and online fraud detection tools.  Stone Edge currently integrates with version 1.  Version one has been renamed minFraud Legacy as MaxMind looks to be eventually shutting down this service.  MinFraud version 2 has been created as their next generation fraud production suite.  The API has been enhanced and outputs added as well as better scoring returned.  Here is a list of the added fields now returned by MaxMindV2.  https://dev.maxmind.com/minfraud/whats-new-in-minfraud-score-and-minfraud-insights?lang=en#more-  By integrating with version 2, your business can get better detection of orders that are fraudulent.
Features
Fully integrated solution is a drop-in replacement for the current Version 1 integration currently available from Stone Edge
The detail behind the risk score can be viewed as that data is captured in the order notes and message box for manually checked orders
Risk score returned compatible with current risk score settings in Stone Edge for auto approving or putting incoming orders in a fraud state.
Notes
Software updates include any bug fixes and software enhancements
Support includes troubleshooting / fixing any software bugs that might arise in the application.  
Support doesn't include troubleshooting and fixing anything outside of the Maxmind integration.  
Examples:
Anything system related – Out of hard drive space, hard drives crashes, files accidently deleted, etc.  affecting the software's ability to function.
 Database data related issues – Configuration issues – SKUs, shopping carts, etc.
Pricing
Available for $499 which includes the setup, configuration and testing of solution
First month of software updates and support are free
After the first month, regular hourly rates apply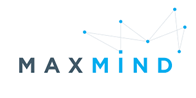 System Requirements
Version 5.9 to most current Standard or Enterprise version of Stone Edge
Stone Edge generic cart required for order import
The Technology Copilot Shopify integration works seamlessly to import our orders, send tracking information and do stock updates. It's been operating flawlessly since day one of our migration to Shopify. We couldn't be happier with the integration, and the team that keeps it running.