Listing Mirror
Listing Mirror is a cost-effective alternative to Channeladvisor for managing multiple marketplace orders and inventory.  Listing Mirror connects to many marketplaces and shopping carts.  See the current list here -> https://www.listingmirror.com/integration.  The Listing Mirror integration allows you to seamlessly manage orders and inventory levels without any manual intervention.  It installs locally and communicates directly with Listing Mirror using their most current API.
Features
Import Listing Mirror orders directly into Stone Edge

Ability to split out orders by channel into individual shopping carts.

Export Listing Mirror order tracking automatically
Update Listing Mirror quantity on hand in near real time

Normal, kit, Alias, and dropship QOH supported
Support
Includes support and product enhancements
includes troubleshooting / fixing any software bugs that might arise in the application. Support doesn't include troubleshooting and fixing anything outside of the Listing Mirror Integration.  Examples:

Anything system related – Out of hard drive space, hard drives crashes, files accidently deleted, etc. affecting the software's ability to function.
SEOM data related issues – Configuration issues – SKUs, shopping carts, etc.
Pricing
Monthly Subscription


| | | |
| --- | --- | --- |
| Pricing per month | Maximum orders per month | Cost per order |
| $60 | 2,000 | $.03 |
| $95 | 10,000 | $.01 |
| $120 | 20,000 | $.006 |
| $200 | 50,000 | $.004 |
| $250 | 100,000 | $.0025 |

There is an initial $165 setup fee.
No matter what size plan you have, all overages are billed at $15 for each 1,000 orders, rounded up. For example, if you process 2,500 orders, you'll be charged $15.
Emails will be generated proactively so that you know when your getting close to your limit. At that time, you can upgrade your subscription so that on the next billing cycle you'll be covered.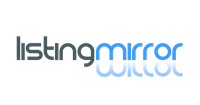 System Requirements
Version 5.9 to most current Enterprise version of Stone Edge

Stone Edge generic cart required for order import