Aftership StoneEdge Integration
Aftership (http://aftership.com) helps make the post-purchase the best part of the customer experience.  They do this for the by giving customers insightful tracking data in one place.  They can track shipments for more than 1,000 carriers.  While they integrate with many sales channels there are several of them, they don't integrate with.  Additionally, since it doesn't directly integrate with Stone Edge, Stone Edge merchants aren't able to easily use it to send manual order tracking out via Aftership either.  With Technology Copilot's API integration, Stone Edge customers can leverage Aftership's capabilities more broadly.
Features
As orders are shipped, tracking data is sent to Aftership automatically
If there are only a subset of orders you wish to have tracking sent, the system can be configured to skip these orders and only send tracking for the orders you wish to
Pricing
 
Monthly Subscription

$30/month for up to 2,000 shipments

If you go over 2,000 shipments
You'll be charged for an additional $15 per 2,000 shipments
Notes
Subscription includes Software updates include any bug fixes and software enhancements
Includes troubleshooting / fixing any software bugs that might arise in the application. Support doesn't include troubleshooting and fixing anything outside of the Aftership Integration.  Examples:

Anything system related – Out of hard drive space, hard drives crashes, files accidently deleted, etc. affecting the software's ability to function.
SEOM data related issues – Configuration issues – SKUs, shopping carts, etc.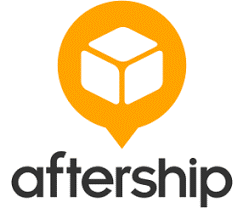 System Requirements
Version 5.9 to most current Standard or Enterprise version of Stone Edge
Must have Aftership Pro or higher subscription