Amazon BOPIS Stone Edge Integration
Amazon recently introduced the BOPIS (Buy Online Pick up in-store) service whereby Amazon customers can purchase product on Amazon and pick it up at the store.  The service can help deliver product faster to the customer and increase profitability to the merchant by cutting down on shipping costs.  Technology Copilot has partnered with Amazon to help bring a full integration of this service to Stone Edge customers.  This integration works with all available versions of Stone Edge Order Manager.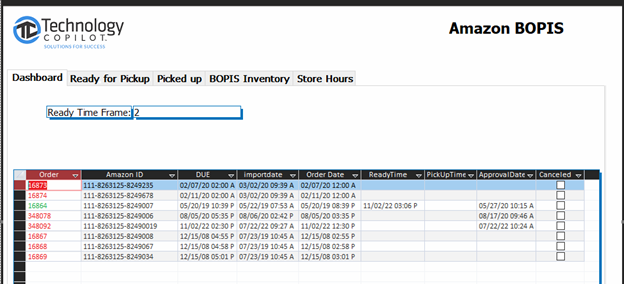 Features
Import BOPIS Amazon orders into Stone Edge using any integration Stone Edge currently supports.
Mark orders as ready for pickup notifies Amazon and the customer it's ready.
Mark orders as picked up which notifies Amazon.
Selectively mark inventory as BOPIS enabled or not. BOPIS enabled inventory will have your store's quantity on hand sent to Amazon on a periodic basis.
Configure your store hours. Whatever store hours you select will be sent to Amazon and displayed to the customer to coordinate pickup.
If using https://techcopilots.com/tc-amazon-integration/, customer refunds/cancellations can be sent via Stone Edge native feature set.
Use in conjunction with Auto Importer https://techcopilots.com/auto-order-importer/ to achieve Amazon BOPIS pickup targets by importing the order quicker so that it can be picked up sooner.
Notes
If not using TC's Advanced Amazon Integration, cancellations and refunds need to be done via Amazon Seller Central.
Amazon BOPIS is an invitation only service. Technology Copilot will coordinate initial call with Amazon to discuss the service and if it's a good fit.
Support
Includes support and product enhancements
includes troubleshooting / fixing any software bugs that might arise in the application. Support doesn't include troubleshooting and fixing anything outside of the BOPIS Integration.  Examples:

Anything system related – Out of hard drive space, hard drives crashes, files accidently deleted, etc. affecting the software's ability to function.
SEOM data related issues – Configuration issues – SKUs, shopping carts, etc.
Pricing
Monthly Subscription

One time $500 setup fee which includes software setup and up to two hours of onboard testing as required by Amazon.
Monthly fee is based off number of BOPIS orders marked ready for pickup per month.

| | | | |
| --- | --- | --- | --- |
| Subscription Plan | Pricing per month | Max BOPIS Ready for Pickup / Month | Cost per BOPIS Ready for Pickup |
| Starter | $0 | 30 | $.00 |
| Standard | $40 | 100 | $.40 |
| Pro | $100 | 500 | $.20 |
| Enterprise | $125 | >1,000 | $.125 |

No matter what size plan you have, all overages are billed at $15 for each 25 orders, rounded up. For example, if you process 100 orders, you'll be charged $60.
Emails will be generated proactively so that you know when you're getting close to your limit. At that time, you can upgrade your subscription so that on the next billing cycle you'll be covered.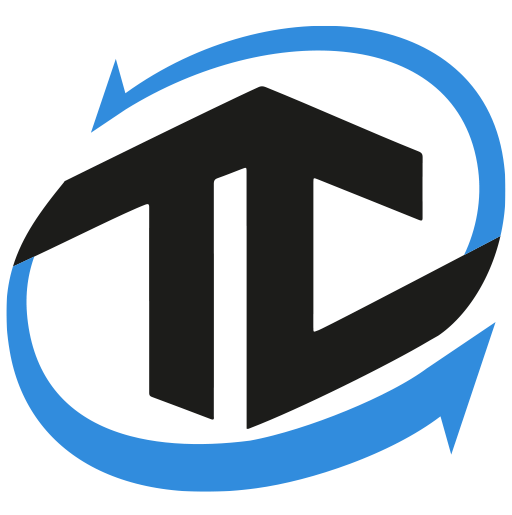 System Requirements
Version 5.9 to most current Standard or Enterprise version of Stone Edge
An active Advanced Amazon Integration subscription https://techcopilots.com/tc-amazon-integration/ for full functionality.
You can also use Connect2Cart, ChannelAdvisor, SellBrite with limited functionality. No cancellations or refund functionality available.